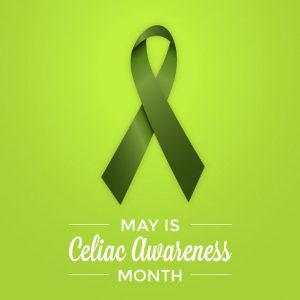 ABOUT CELIAC DISEASE
Celiac Disease is a lifelong autoimmune genetic disorder caused by an
intolerance to gluten (proteins found in wheat, barley, rye and related
grains). We wanted to share some of our favorite gluten-free and
reduced-gluten beers and other beverages, as we believe having a
gluten allergy, shouldn't keep you from drinking great craft beverages.
Use our beer finder at cavbeer.com to find these brews near you. 
BEER CRAFTED TO REDUCE OR REMOVE GLUTEN
SHORT'S

 

SPACE ROCK
CRAFTED TO REMOVE GLUTEN

Space Rock is a light-bodied American Pale Ale with prominent floral and orange peel-like hop aromas. Only the slightest grainy malt qualities are detectable, as assertive bitter flavors of citrus rind and dandelion leaf take hold.

AVAILABLE IN
IN – OH

 

STONE DELICIOUS IPA
CRAFTED TO REDUCE GLUTEN

An intensely citrusy, beautifully bitter beer worthy of the simple-yet-lordly title of Stone Delicious IPA. Lemondrop and El Dorado hops combine to bring on a magnificent lemon candy-like flavor that's balanced by hop spice. Delicious is crafted to reduce gluten.

AVAILABLE IN
FL – IN – OH

TWO BROTHERS PRARIE PATH

CRAFTED TO REMOVE GLUTEN

Prairie Path ale has a complex malt character that is paired with Saaz and Golding hops that create a mildly bitter finish. The result is a crisp, drinkable, savory ale that is light in color, but not in flavor.

AVAILABLE IN
FL – IN – OH
GREEN'S BREWERY
Green's beers have been brewed in Lochristi, Belgium, at the highly-respected DeProef Brewery since 2004. Inspired by strong European beers and developed to a closely guarded secret recipe, these specialty beers are brewed with a full body, crisp taste, and a refreshing flavor, losing none of the taste but all of the allergens.
Green's Beers are suitable for Gluten-Free, Vegetarian and Vegan diets.

Discovery, Dry-Hopped Lager, Endeavor, IPA, and Quest
AVAILABLE IN FLORIDA
 ___________________________________________________________________________________
GLUTEN-FREE CIDER AND MEAD
CIDERBOYS

 


LA VIDA SANGRIA
GLUTEN-FREE

Limited Edition, La Vida Sangria is for beaches, backyards, balconies, and best times. Bright red apples paired with the perfect blend of fruit, citrus, and spice. Here's to you. Here's to La Vida. 

AVAILABLE IN
FL – IN – OH

CRAFTED ARTISAN MEADERY


CYSER SERIES: 

RED RASPBERRY


GLUTEN-FREE

CANS! Red Raspberry is the first in the Cyser Series from Crafted Artisan Meadery. This cyser has tart raspberry undertones with a subtle sweetness that gives way to crisp honey and apple.

The Crafted Cyser Series is not your normal Crafted Mead. Light, refreshing, and highly drinkable you will rethink what mead can be.

 Oh, and, did we mention it's in a can?

AVAILABLE IN OHIO
COMING SOON TO FL – IN

DANSK MJØD (DANISH MEAD) VIKING BLOD

Viking Blod is a Nordic honey wine with hibiscus and hops added. It is based on a recipe from approximately year 1700.

AVAILABLE IN
IN – OH
SAMUEL SMITH ORGANIC PERRY CIDER
A dry, sparkling pear cider with glowing pale straw color, smooth body, crisp but rich flavor
and the gentle aroma of a summer pear orchard.
Naturally Gluten Free | 5% ABV
AVAILABLE IN FLORIDA